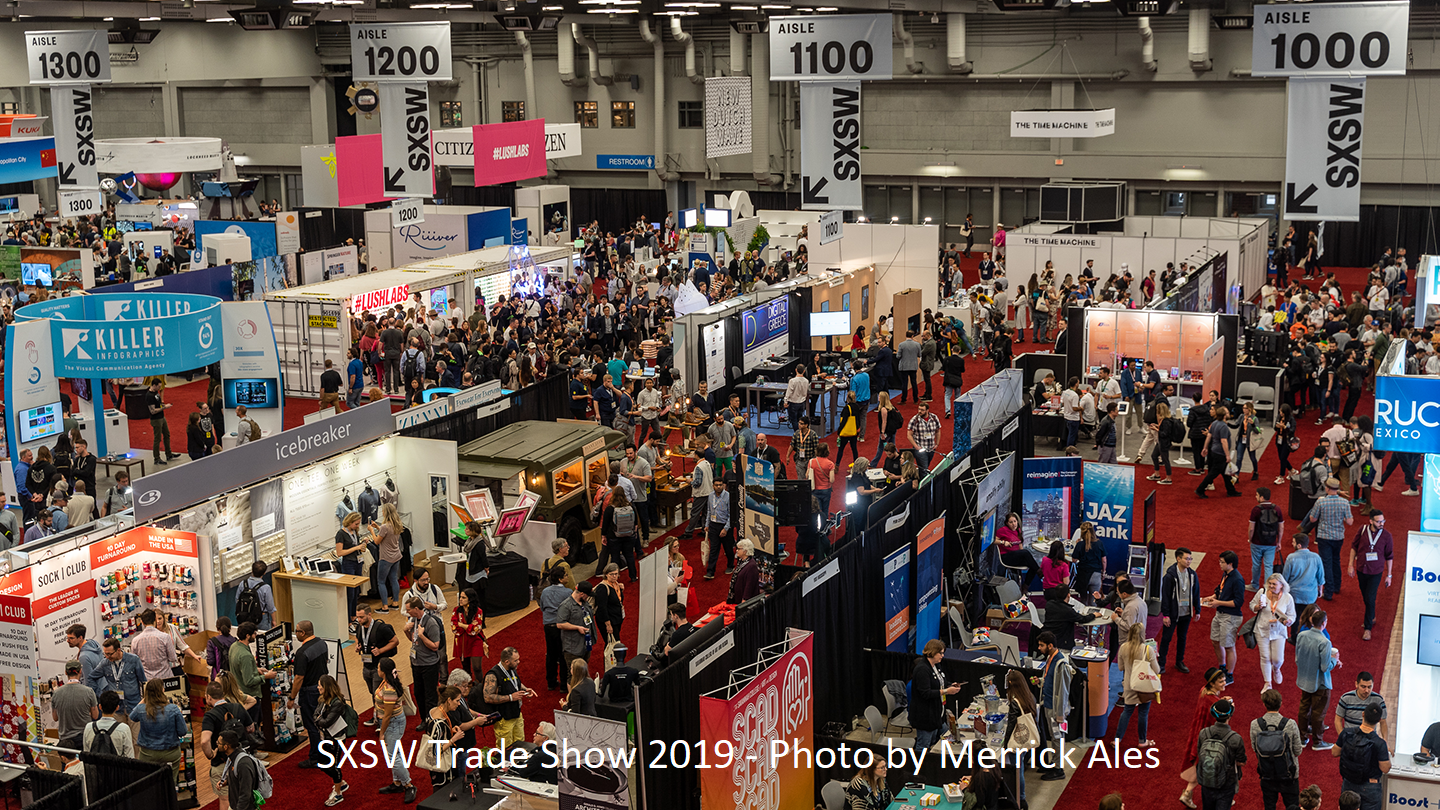 With SXSW 2020 less than a month away, more announcements and updates to the festival are coming in faster than ever. For this week, SXSW 2020 updates include the SXSW Trade Show Next Stage Schedule now posted and 118 new Showcasing Artists for the SXSW Music Festival announced. Below is the latest and greatest announcements by SXSW.
Trade Show Next Stage is located in Exhibit Hall 4 in the Austin Convention Center and brings inspiration from the creative industries to feature presentations and performances that span the focus of Interactive, Film, and Music. These sessions showcase the inventive, emerging talent participating at SXSW, including cross-industry panels with diverse speakers. The full schedule can be found here: https://www.sxsw.com/news/2020/trade-show-next-stage-schedule/.
SXSW Music Festival Showcasing Artists
Below are the newest additions for the SXSW 2020 Music Festival. Please note everything subject to change.
99 Neighbors (Burlington VT)
Adzua (Dallas TX)
Akinyemi (Queens Village NY)
Alexxxandrina (Monterrey MEXICO)
Alice Longyu Gao (New York NY)
Amaarae (Brooklyn NY)
Amy Root (Amsterdam NETHERLANDS)
Angel Cintron (San Antonio TX)
Astragal (Houston TX)
B1 (Austin TX)
BLK JKS (Johannesburg SOUTH AFRICA)
Borzoi (Melbourne AUSTRALIA)
Bragglights (Austin TX)
The Bright Light Social Hour (Austin TX)
Céu (Sao Paulo BRAZIL)
Max Chinasky (Cancun MEXICO)
Clemente Castillo (Austin TX)
Col3trane (London UK-ENGLAND)
Dan Luke and The Raid (Bowling Green KY)
David Dondero (Duluth MN)
DAX (Ottawa CANADA)
The Deer (Austin TX)
Deezie Brown (Bastrop TX)
Demi Grace (New York NY)
DJ CEE WATTS (Houston TX)
DJ Hella Yella (Austin TX)
DJ Iceberg (Atlanta GA)
Donald Lauture (Montreal CANADA)
Dwagie (Tainan TAIWAN)
Earth Boys (Brooklyn NY)
EBO (Memphis TN)
Ellie Prohan (London UK-ENGLAND)
Ezra Furman (Chicago IL)
Fever Beam (Tampa FL)
FH Snoop (Philadelphia PA)
Fly Hendrix (San Francisco CA)
FOOZOOL (San Francisco CA)
GeeXella (Jacksonville FL)
GoDJKnowledge & The Trendsetters (Austin TX)
Goyo (Chocó COLOMBIA)
Grupo Fantasma (Austin TX)
Houndmouth (New Albany IN)
Hounds (St. Louis MO)
The Iguanas (New Orleans LA)
Japanese Breakfast (New York NY)
Jasper Bones (Los Angeles CA)
Jaymes Ward (Harrisburg PA)
J. Harcrow (Fort Worth TX)
John Vincent III (Los Angeles CA)
JONATHAS (Rio De Jainero BRAZIL)
Jordan Moser (Wimberley TX)
Jose Feliciano (Lares PUERTO RICO)
JP Saxe (Toronto CANADA)
Karma Rivera (Portland OR)
Katy Kirby (Spicewood TX)
KiDi (Kwahu GHANA)
King No-One (York UK-ENGLAND)
KIRBY (Memphis TN)
Kydd Jones (Austin TX)
LABRYS (Norman OK)
The Lagoons (Austin TX)
Laser Background (Philadelphia PA)
LEDEF (San Antonio TX)
Lele Rose (Washington DC)
Little Jesus (Mexico City MEXICO)
L Twill (Hamburg GERMANY)
Mai Khoi (Hanoi VIETNAM)
Martin Atkins (Decatur IL)
Mira Fahrenheit (Detroit MI)
Miss GIRL6 (Philadelhia PA)
Mluna (Austin TX)
MOTHERMARY (New York NY)
Mr Eazi (Lagos NIGERIA)
Nef The Pharaoh (Vallejo CA)
Ness Heads (Chicago IL)
Noga Erez (Tel Aviv ISRAEL)
No Swoon (Brooklyn NY)
Nurrydog (Monterrey MEXICO)
Ollie Voso (Baltimore MD)
OMB Peezy (Mobile AL)
Pale Dian (Austin TX)
Parlor Walls (Brooklyn NY)
Peach Tree Rascals (San Jose CA)
Perreo Millenial (Mexico City MEXICO)
PineappleCITI (Edison NJ)
Pinty (London UK-ENGLAND)
POORSTACY (Boca Raton FL)
Portrait XO (Berlin GERMANY)
Propain (Houston TX)
Ratchetón (Los Angeles CA)
REUE (Austin TX)
Ron Wilkins (San Antonio TX)
Russell Elliot (Brooklyn NY)
Ryan Cassata (Los Angeles CA)
Sertified w/ DieSlo (Austin TX)
Sharkmuffin (Brooklyn NY)
Sharna Bass (London UK-ENGLAND)
Shelita (Los Angeles CA)
The Shivas (Portland OR)
Single Lash (Austin TX)
SkyBlew (Chapel Hill NC)
Sports Team (London UK-ENGLAND)
STEPHAN (Charleston SC)
Stephanie Poetri (Jakarta INDONESIA)
Stephen Clair (Beacon NY)
Steve Riley & the Mamou Playboys (Scott LA)
Sun June (Austin TX)
Sweet Spirit (Austin TX)
SWSH (Los Angeles CA)
Sydney Wright (Snyder TX)
Tenci (Chicago IL)
Thee Phantom & The Illharmonic Orchestra (Philadelphia PA)
Vi$ion (San Antonio TX)
Vivendii Sound (Lagos NIGERIA)
Wet Dip (Austin TX)
Worldwide (San Antonio TX)
Zach Winters (Tulsa OK)
As we have stated in previous SXSW updates we will continue to post the latest announcements till day one of SXSW 2020, March 13th, 2020. To learn more about SXSW please visit: www.sxsw.com.
###
Source: SXSW, SXSW Trade Show 2019 – Photo by Merrick Ales