The SanDisk Connect™ Wireless Stick allows users to access media or transfer large files, stream HD videos and music, save and share photos and videos to and from your mobile device. Delivering up to 256GB of extra capacity in a small flash drive.
SanDisk Connect™ Wireless Stick lets you stream video or music to as many as three other devices at the same time and gives you access to all your media. Since the SanDisk Connect™ Wireless Stick can share content with multiple devices at once it's easy to connect with friend's mobile devices and stream music or videos to three smartphones, tablets or computers as long as they're somewhere in the vicinity.
Also, with the SanDisk Connect app installed on your mobile device, you can upload, download, save, share and play all your stuff from a distance, to and from the device you want to use wirelessly. In fact, while using the app you do not need to even plug the SanDisk Connect™ Wireless Stick to access files. When I downloaded the SanDisk app it was pretty straight forward and gave me great direction on how to connect.
When you initially get started using the app you must remember to choose it in your WiFi settings or it will not show up. I learned that the hard way.
Users can also set the app to automatically copy photos and videos from your camera roll to the drive when the drive is connected to your PC as well. A folder pops up immediately once turned on and plugged in.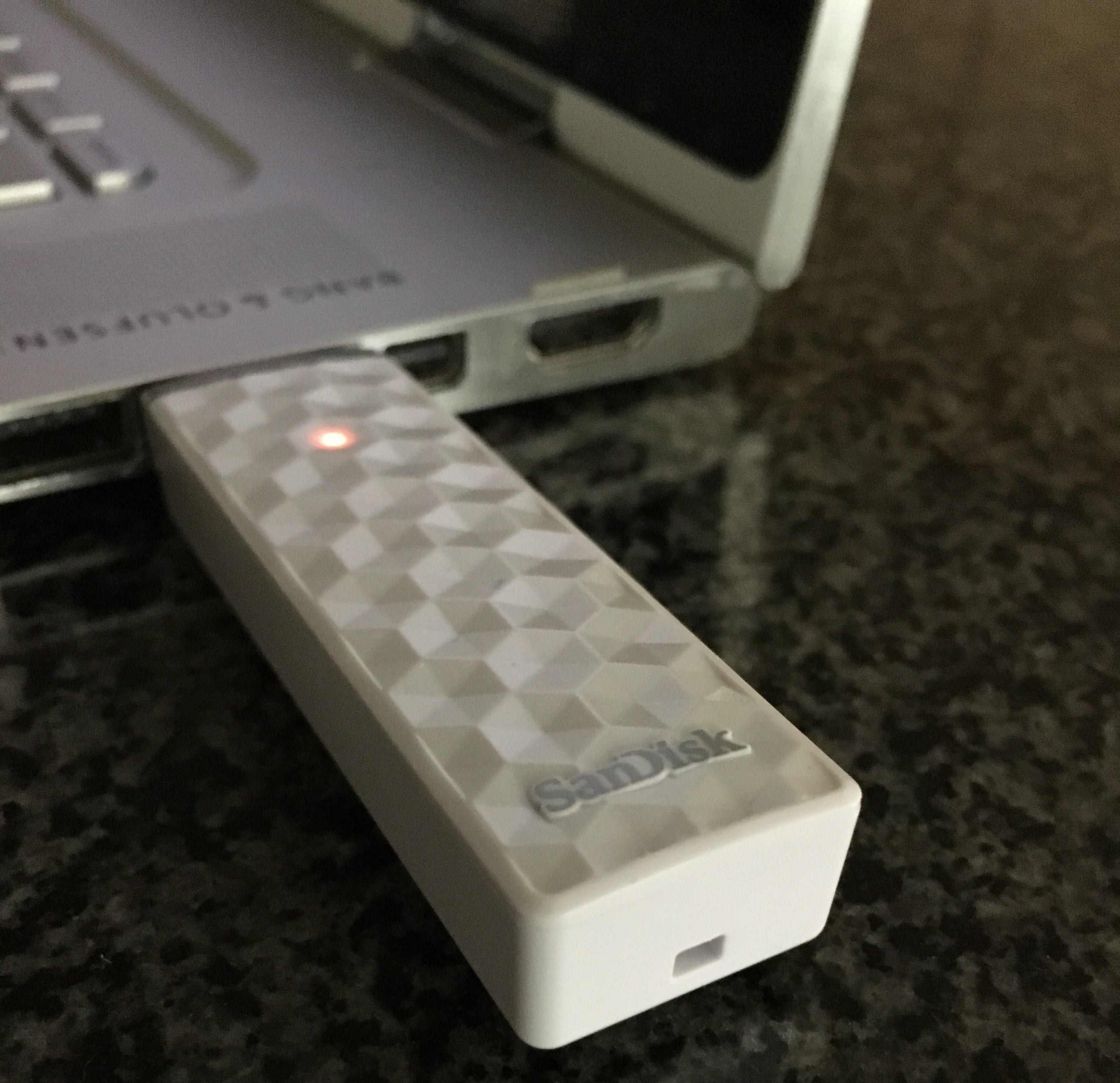 Once connected it gives you're a brief overlook of the app and what it can all do. You can skip over that and just get started if you prefer. I immediately accessed my phone wirelessly pretty quickly and began storing them.
---
I'm constantly out of storage on several mobile devices and with my Jamaica trip coming up I will not have to worry about storage when taking pictures. This product is perfect for those who are media junkies like myself that love taking and sharing pictures or videos.
The SanDisk Connect™ Wireless Stick comes in different storage sizes including: 16GB, 32GB, 64GB, 128GB, 200GB or 256GB to choose from. It is priced at $249.00 and you can purchase them at Best Buy. For more information about SanDisk Connect™ Wireless Stick or their other products click here.
###
Source: Sandisk, Best Buy