The holiday season is a time to give back to those in need whether you want to give a donation, make a donation on behalf of someone, or gift a donation to a loved one. We have combined a healthy list of different charities to give back to this season to help you all out!
The International Rescue Committee (IRC) works in more than 40 countries and in 28 U.S. cities to help people affected by humanitarian crises to survive, recover and rebuild their lives. As the war in Ukraine continues millions of civilians are unable to return to their homes. Now facing winter months, those still in the country are forced to live with damaged infrastructure, without access to food, water, health care and other essentials. All donations are matched! Donate for Ukraine here. Donate to IRC here.
Right now, 43 million people are just one step away from famine as 2022 comes to an end. Currently, natural disasters, changing climate and war, specifically the war in Ukraine, are making food even more inaccessible for people who need it most. Donate today and your gift will be matched 3X (till 12/31/22) to help families survive hunger. Donate here.
In an outbreak, UNICEF is there, sending supplies and support to the world's most vulnerable children. Every year, UNICEF responds to about 300 emergencies around the globe. Your gift enables UNICEF to help vulnerable children when they need it most. To donate please click here. You can also purchase unique gifts from the UNICEF Market. For unique gifts of stunning artisan-crafted gifts that give back here.
Save the Children is an international humanitarian organization that has been protecting children around the world for more than 100 years. To donate click here. The Ukraine Children's Emergency Fund helps provide children and families at risk in Ukraine and around the world with immediate aid, such as shelter, food, fuel and water, donate here.
Donate to St. Jude's share the joy of the holidays through donation gifts, and help children with cancer and other life-threatening diseases here. You can also shop brands that give like Pottery Barn, Rejuvenation and more here. You can also shop their holiday gift shop with unique gifts (like the one above) that also supports the hospital here.
Give a gift that gives back by supporting the mission of the Red Cross. Donate to meaningful causes listed on their donation page that include donating to help those who need it most, those affected by disasters, the troops and more. To donate please visit: https://www.redcross.org/donations/ways-to-donate/holiday-gifts.html. You get a free gift when you contribute over $125.
Doctors Without Borders/Médecins Sans Frontières (MSF) cares for people affected by conflict, disease outbreaks, natural and human-made disasters, and exclusion from health care in more than 70 countries. Doctors Without Borders need the ability to respond quickly to medical humanitarian emergencies is crucial to saving more lives. Unrestricted funds allow them to allocate our resources most efficiently and where the needs are greatest. They are matching donations! Donate here.
Every dollar Toys for Tots receive means more toys for children in need! Your gift today will bring the joy of Christmas and send a message of hope to America's less fortunate children. They have 6 ways to donate: Donate Online, Virtual Toy Box, Literacy Program, Peer-to-Peer Fundraising, by Crypto Currency, and PayPal. With the virtual toy box you can order an actual gift! To donate please click here. For the virtual toy box click here.
With Miles4Migrants donations can be made with your unused frequent flyer miles or credit card to help refugees and asylum-seekers reach safety. This year you can fund a flight for a Ukrainian refugee to reach a safe home. By funding urgently-needed airfare for Ukrainian refugees, you can help families escape unstable conditions and reach safe new homes to begin rebuilding their lives. Donate here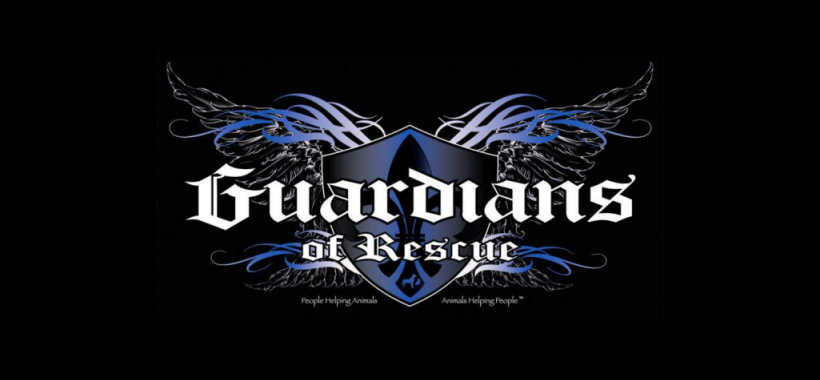 The Guardians of Rescue work tirelessly to protect the wellbeing of all animals and come to the aid of those in distress. They are all about People Helping Animals and Animals Helping People. A kind donation today helps save many innocent animals tomorrow. To donate click here.
Paws of War has been operating worldwide since 2014, helping the military save the animals they rescue while deployed overseas. They have helped veterans with numerous issues, including suicide prevention, service, and support dogs, companion cats and dogs, food insecurity, veterinary care, etc. They have 6 ways to donate here. donate, visit its site at: http://pawsofwar.org.
Have someone on your list that cares about wildlife conservation, climate change, protecting rainforests, or sustainability? Make a donation to Rainforest Connection on behalf of them to give a gift that truly means something this season! Gift or donate here.
###
Source: Red Cross, St. Jude's, Rainforest Connection, Miles4Migrants, Save the Children, Guardians of Rescue, Paws of War, UNICEF, Doctors Without Borders, International Rescue Committee, CARE, Toys for Tots