This week WATARU TOMINAGA unveiled his Fall/ Winter 2021-2022 Collection at Paris Fashion Week. Founded by Japanese designer WATARU TOMINAGA in 2019, the brand offers unisex, casual design with playful prints inspired by the rich history of print making in menswear and womenswear, as well as textiles intended for the home.
The WATARU TOMINAGA Fall-Winter 2021-2022 collection is derivative of the colors, textures and aged patinas of vintage pieces from the 70s-90s, sourced from all over the world during his global expeditions.
Tominaga is most interested in the culture clash of various styles and backgrounds, merging distinct nuances to produce pieces that are conspicuous yet harmonious.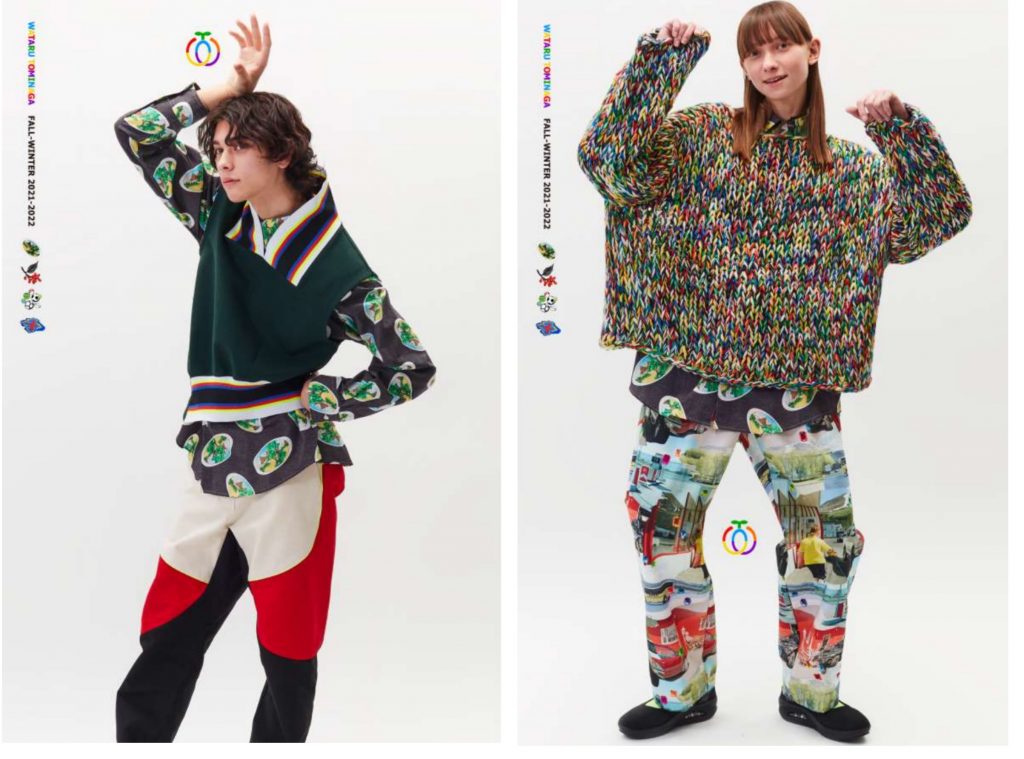 Details of a racing jacket, paired with a marble print textile or a photo-printed design from a foreign land, are examples of the dynamic tension the designer hopes to project.
He aims to create a playful collection of retro, yet contemporary, pieces with utilitarian details. His work is the true embodiment of eclecticism.
To learn more about WATARU TOMINAGA please visit: https://www.watarutominaga.com/.
About
Born in 1988 in Kumamoto, Japan, Tominaga currently lives and works in Tokyo. With an international outlook, Tominaga pursued his education in Japan, the UK, and Finland. In 2016 Tominaga won the Grand Jury Première Vision Prize at the 31st International Festival of Fashion and Photography in Hyères.
He was the artist in residency at Le Pavillon Neuflize OBC at Palais de Tokyo in Paris (2016-2017) while continuing to showcase his collections at Berlin Fashion Week, and NY Premiere Vision. The year following, Tominaga again competed in Hyères Fashion Competition and landed prestigious collaborations with mega-brands Chanel and Petit Bateau.
In 2018, Tominaga was included in Forbes 30 Under 30 Asia – The Arts 2018 list. In 2019, he held a solo exhibition at Nonaka-Hill gallery in California. He has since launched his own commercial line for the SS20 season, presenting his first RTW collection, which merged both fashion and art, during Tokyo Fashion Week and Lagos Fashion Week in the Fall of 2019. Tominaga made his New York Fashion Week debut last fall for his SS21 Collection.
###
Source: WATARU TOMINAGA