Announced today, Vegan Fashion Week will be making its debut in Los Angeles beginning February 1, 2019 through February 4th, 2019. Dedicated to elevating ethical fashion globally Vegan Fashion Week is produced and curated by French creative director and animal rights advocate, Emmanuelle Rienda, Vegan Fashion Week will be a tribute to the animals and an ode to the end of animal exploitation in all forms.
Vegan Fashion Week's theme this year will be "Facing Our Time" and will explore the challenges faced around ecological and climate change through the lenses of science, nature, and art. Vegan Fashion Week's four-day event will launch with an exclusive opening soirée and tribute at the Natural History Museum of Los Angeles. Concurrent with the Los Angeles Night of Ideas, the Museum of Natural History will activate its galleries, diorama halls, theater and public spaces throughout the museum.
More Vegan Fashion Week events will include a talk by climate scientist and Nobel Peace Prize laureate Robert Lempert, a vegan fashion runway showcasing vegan designers, a vegan capsule of high-end designer pieces, and a timeline displaying the evolution of vegan fashion and the brands committed to embracing cruelty-free practices.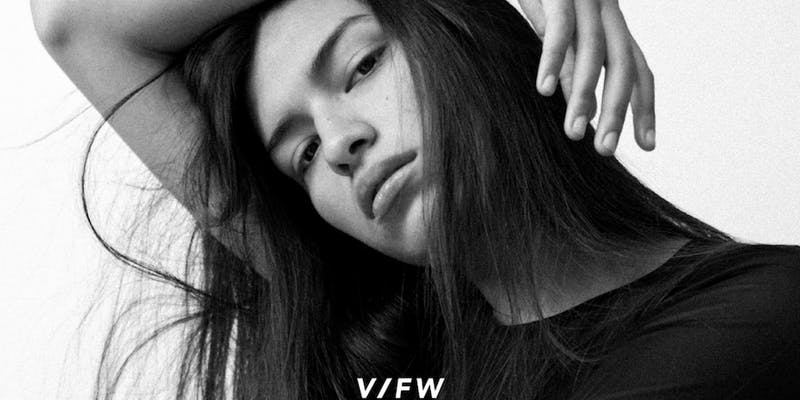 After the launch, guests will have the opportunity to travel to the LA Fashion District between February 2 – February 3 to experience a vegan world at the California Market Center, with a curated selection of animal-free designer pieces and a vegan lounge offering cruelty-free fashion, beauty, and culinary vegan innovations sourced globally from various countries. Brands, organizations, and attendees will have the opportunity to connect with conscious and like-minded individuals through activations, experiential exhibitions, and a conference featuring intellectual panels discussing the most critical issues in the fashion industry and the existing alternatives. Themes that will be explored include animal rights, social justice, circularity, technology and intersectionality.
The closing of Vegan Fashion Week will end with a private fundraiser, bringing together like-minded celebrities and influencers, ethical fashion enthusiasts, and environmentalists to support vegan designers with a vegan fashion award, and the tools to help emerging and established designers to create cruelty-free alternatives.
Vegan Fashion Week Tickets are priced at $20.00 to 60.00 and can be purchased here: https://www.eventbrite.com/e/vegan-fashion-week-tickets-52183353816. To check out the schedule please visit: https://www.veganfashionweek.org/schedule/. To learn more about Vegan Fashion Week and to purchase tickets, visit www.veganfashionweek.org <https://ymlpsend3.net/5ec0ceeyyazaehemeagamuqagahqjjj/click.php>.
###
Source: Vegan Fashion Week