Just 3 years ago on June 12th, 2016, the Pulse Nightclub massacre claimed the lives of 49 people of the LGBTQ+ and Latinx community. It sadly happened in the middle of Pride month on Latin night at Pulse Nightclub, a popular gathering place for young LGBTQ+ people of color in Orlando, Florida. In the aftermath of the Pulse massacre, the communities knew action was necessary to ensure the lasting memorial of Pulse is the real change of uprooting hatred, discrimination, and violence of all kinds in our culture. The Honor Them With Action (HTWA) campaign was created to empower and uplifting the LGBTQ+ and Latinx communities again.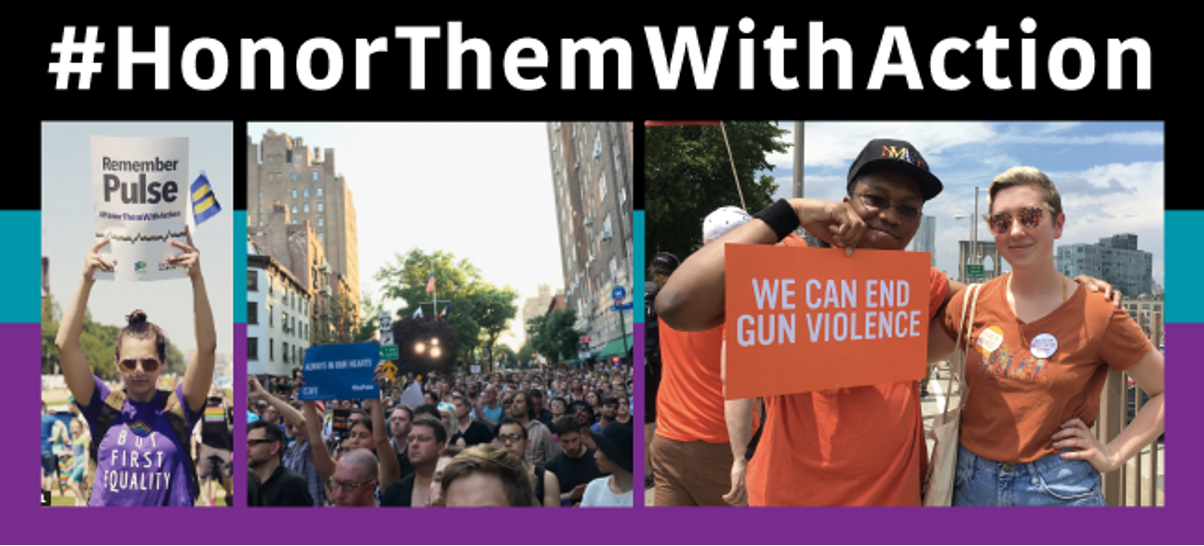 Till June 16th, please join folks nationwide for the annual #HonorThemWithAction campaign! Attend local actions, or take personal ones, that improve our communities as a way to honor those taken at Pulse. Share your actions on social media with #HonorThemWithAction and show the world that our communities always stand together against hate.
Use the campaign website for ideas on actions you can take, see local actions in your area, or register your own event here: https://honorthemwithaction.org/. To find a local event please visit: https://www.google.com/maps/d/viewer?mid=1iElkBmpCwINZ0vX8az55hFUl0DFhabCd&ll=34.63702101299293%2C-95.57094265&z=5.
There are turnkey actions, actions you can take from home and an Action Wall displaying all the social media posts from actions around the country.
Help #HonorThemWithAction and join the campaign here: https://honorthemwithaction.org/! To donate to the campaign please visit: https://app.etapestry.com/onlineforms/OurFund/ContigoHTWA.html.
###
About #HonorThemWithAction
The #HonorThemWithAction (#HTWA) campaign is coordinated by the National Equality Action Team (NEAT), Equality Florida and the Contigo Fund. In addition, hundreds of organizations, businesses, faith and community groups have become partners of the campaign over the years to support our effort, organize events and elevate the campaign.
Source: https://honorthemwithaction.org/