Today, Katie Loxton, the fashion and lifestyle label, revealed their Fall/ Winter 2023 Collection. This marks the introduction of the Katie Loxton FW23 Collection, a testament to timeless allure and refined sophistication. The Katie Loxton FW23 Collection transcends seasonal trends with each piece meticulously curated to convey a lasting sense of style, embracing new neutrals and profiles while embracing an evergreen essence.
The production of long-lasting capsule pieces, the brand releases several collections within FW23 that will evoke Katie Loxton's practiced functional luxury. FW23 highlights include the Signature Collection's Weekender, Tote, Crossbody, and more, in addition to the new Mayfair Weekender style, US available embroidery options, and more.
The new Mayfair Weekender is a testament to the popularity of the brand's bestselling Weekender bags, a customer favorite for both an overseas adventure and an overnight getaway. Available in a versatile range of four neutral colorways, this exceptional piece is designed to be the perfect travel companion. It features a convenient detachable shoulder strap and a comfortable top handle for effortless carrying. The addition of a zip passthrough sleeve seamlessly attaches to a suitcase handle to streamline the traveling experience. The thoughtfully designed interior offers laptop and iPad-friendly storage, combining functionality with style in every detail. Available in effortless classic colorways; black, eggshell, cool gray, and light taupe, this style will match your most daring to most comfortable travel attire.
Building upon the success of the brand's heritage-inspired Signature Collection, which debuted last season, Katie Loxton proudly presents a curated selection of classic styles and verified favorites to its FW23 Collection. While retaining the popular monogram logo print, the latest designs have evolved, embracing rich chocolate and emerald green hues. From enchanting scarves and beloved crossbody bags, these new styles encapsulate the essence of the brand's legacy while infusing contemporary sophistication.
Within the collection, new instant classic styles include the Signature Weekender Bag, Cell Bag, and Scarves in vibrant Emerald Green and luxe Chocolate colorways. Verified favorites such as the Signature Crossbody, Tote, and Wallet make a welcomed return this season. The inspiration for this timeless collection is rooted in pairing expertly crafted, on-trend designs with evergreen colorways, creating mainstay accessories for customers' closets.
Katie Loxton continues to level up this special, customer-loved offering by introducing 10 new colorways ranging from Blush Pink to Silver for initial embroidery on all customizable styles. Previously only available in the UK, the American customer can now enjoy a bright and bold, or subtle and stylish three-letter initial on their favorite Katie Loxton accessory in a small and large size. Additionally, the FW23 collection will welcome the launch of strap embroidery. Initials can be expertly designed on the straps of styles such as the Reya Small Shoulder Bag, Harley Sling Saddle Bag, Cleo Crossbody Bag, and many more!
The FW23 Collection is a testament to Katie Loxton's commitment to creating luxury at an affordable price point, offering gorgeous everyday accessories to the modern woman, and curating pieces tailored to seasonal trends. With returning classics from the Signature Collection, along with stylish new colorways and silhouettes, to the functional and fashionable Mayfair Weekender launch, the FW23 offerings are expansive and inclusive of fresh favorites she will wear every Fall and Winter. Thanks to the UK customer, Katie Loxton's expansion of specialty offerings to the US, such as new embroidery colorways and strap embroidery – proves the brand has no limits in providing accessible luxury to a global audience.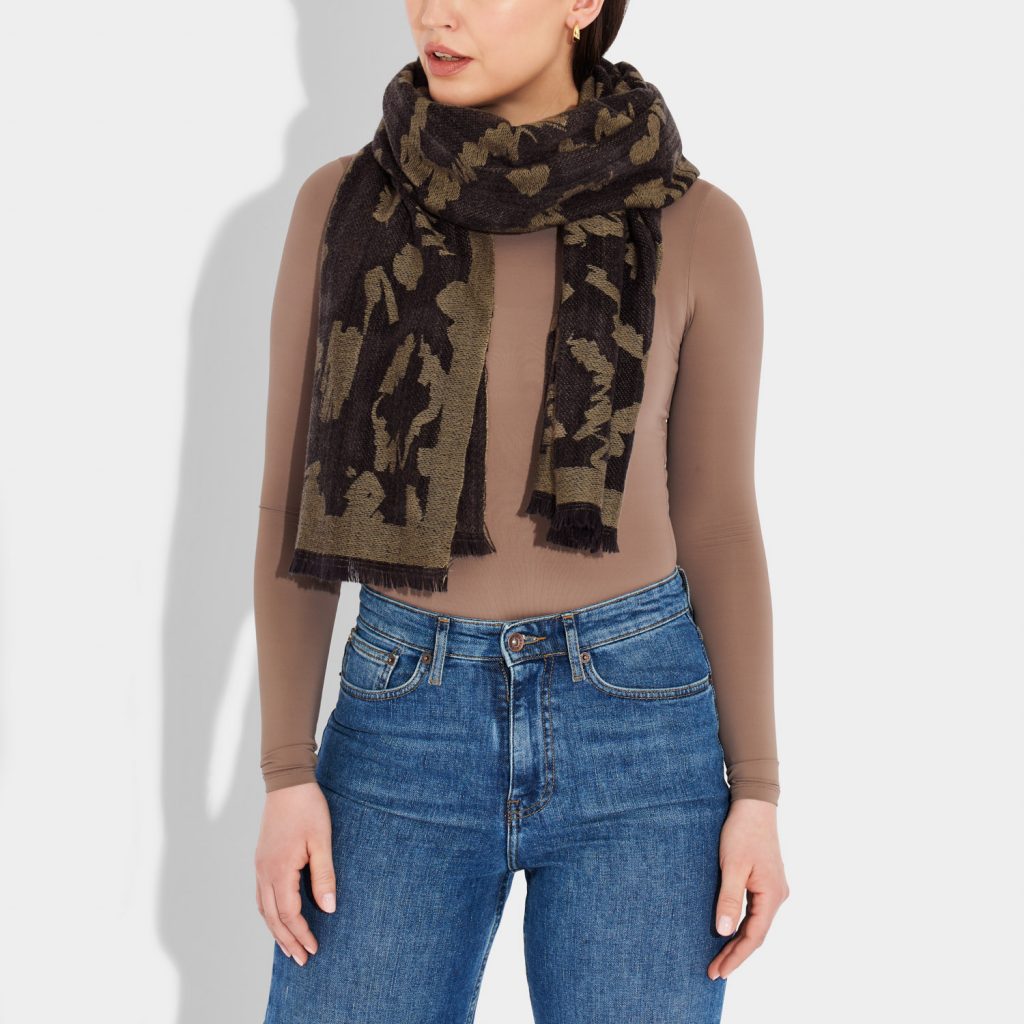 In addition to pioneering elegant and affordable silhouettes and styles, the personalization of products and packaging is at the forefront of the brand's evolution and success. Katie Loxton's personalized Gold Bow Bags are the perfect gift-wrapping embellishment, which comes free with every purchase.
Prices range from $20- $160. For more information on the brand as well as where to shop the collection can all be found at https://katieloxton.com/us/.
###
Source: Katie Loxton