With Father's Day coming up on June 20th, we have gathered a few great gift ideas for the Dad in your life. In our Father's Day Gift Guide, Grooming and Style Edition, we have combined several products in different price points to help you find the perfect and unique gift!
From Beard Balm, to Beard Oil, Bluegrass Hive & Honey has you covered when it comes to maintaining your beard. They have personally handcraft their premium beard oils, beard balms and beard waxes and methodically select ingredients to create products that help hydrate, strengthen, condition and protect your beard and skin. Father's Day Special is 10% off bundles and 20% off gift sets. Use one of the following codes at checkout BUNDLE4DAD (bundles) and GIFT4DAD (gift sets). Their prices start at $14.99 and available on https://www.bluegrasshiveandhoney.com/.
Wave Glyder is here to smooth down wavy hair with its innovative brush made for today's on-trend male. This black-owned small business is all about enhancing men's hair, eliminating stubborn frizziness, and is a perfect fit for any waving routine. The innovative one-of-its-kind smoothing brush was designed by a barber who knows about creating textured waves. Retails for $25.99 and can be found here: https://www.waveglyder.com/.
The MANLY Travel Set comes complete with 1 oz alcohol-free MANLY Hand Sanitizer, MANLY Lotion Bar, our Vegan, PURE Lip Balm, and REMEDY, a multifunctional face & body balm for cuts, scrapes, burn, and bruises. Now your Dad can start and finish the day feeling calm and confident with the scent of sharp & earthy bay leaf, smoky tobacco, and relaxing lavender. The set is priced at $34.99 and can be found here: https://heathmadela.com/collections/travel-friendly-sets/products/manly-hand-sanitizer-lotion-bar-lip-balm-remedy-travel-set.
Natural skin and hair care powered by nature's best kept secret- antioxidant rich moringa oil. The 3 Step Skincare Kit includes Magic Black Soap, Moringa Mist, and Pure Moringa Face-Body-Hair oil in your choice of scents. It retails for $55 and can be found here: https://beautyologie.com/product/3-step-skincare-kit/.
Each month, Bespoke Post release new themed boxes filled with quality goods to subscription members — think: shaving sets, shoe shine kits, home bar essentials, and more — along with useful advice you need to use them. They also over the themed boxes as a one off purchase if you don't want to give the subscription as a gift. Their boxes start at $55 and can be found here: https://www.bespokepost.com/box/available.
The Groove Belt™ is good for the office, the woods, the backyard, and everything in between! Just adjust to fit once and forget. The Groove Belt has the perfect amount of stretch giving you the most comfortable all-day fit ever. The buckle uses high strength, neodymium magnets for an easy, seamless snap-on/snap-off and includes Stiff-Tech™ (aka: no folding in your belt loops). Retails for $59.95 and can be purchased here: https://groovelife.com/collections/groove-belt.
Castaways World Famous Cisco Embroidered Shorts are made from surf washed cotton stretch twill, they are truly comfortable and ideal for any summer activity. They are available in many colors, embroidery, and fabrics. Some cute father's day shorts embroidery styles include beer cans, golf clubs, American Sailboat, Beach Cars, Martinis, Screwdriver Cocktail and more! Starting at $98, they can be found here: https://castawayclothing.com/collections/embroidered-shorts. You can also browse their line of Solid Cisco Shorts as well, here.
For the Dad who wants to do all of the above while looking (and feeling) extra swanky doing it: hook Dad up with a bamboo bathrobe from Cariloha. From pocket to tie and collar to cuff, Cariloha's ultra-plush bamboo bathrobe wraps you up in luxury softness that feels as comfortable as it looks. Comes in 2 colors and priced at $120. To shop visit: https://www.cariloha.com/bamboo-bathrobe-unisex/.
Stardog Loungewear is ideal for the sustainable and environmental father as they believe small changes have a big impact and the super environmental benefits of hemp. Their process is driven by mindfulness and each garment is designed, cut and sewed by artisians who believe in the power of sustainability. Their men's bundles are great for Dads and include Bliss Bundle ($131.99), Leisure Bundle ($92.99), Smooth Bundle ($140.99) and Balanced ($155) located here: https://stardogloungewear.com/collections/bundles.
Equal parts support and plush, the sport sandal inspired KO-Z Ventura is designed to optimize temperature regulation, so he'll feel comfortable whether he is inside or outside. The Nubuck Leather upper is padded with looped wool and features adjustable straps on the midfoot and heel for a custom feeling fit that flows from activity to activity. Give him that slipper feeling in a sandal he can wear anywhere. Retails for $140 and can be found here: https://deckersxlab.com/collections/gifts-for-him/products/mens-ko-z-ventura-grey-white.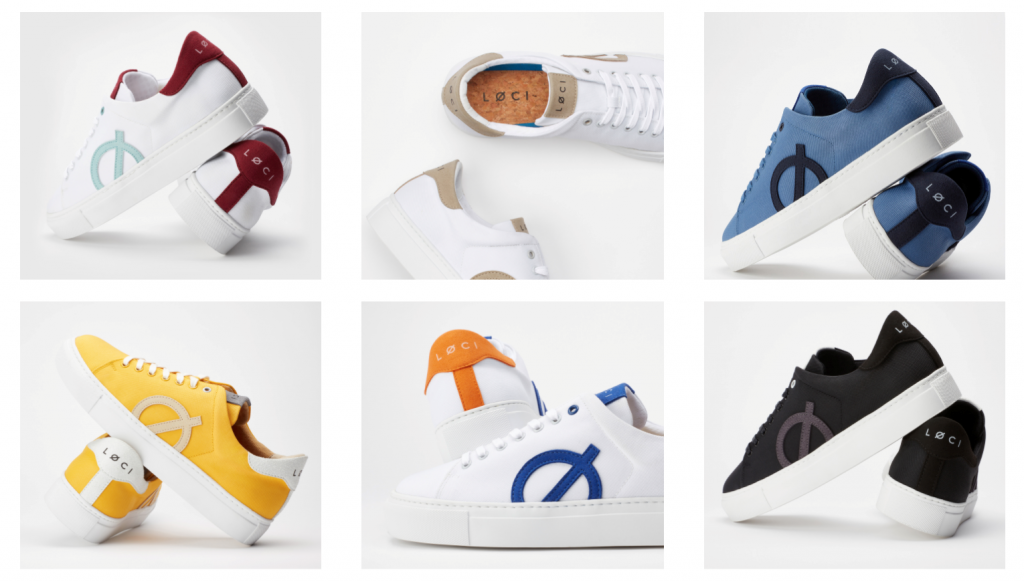 Perfect for the eco-conscious dad, LOCI's vegan sneakers are both sustainable and stylish. Made from recycled ocean plastic, bamboo, and natural cork, these sneakers are comfortable enough for a day of walking and sleek enough for the office. Available in a variety colors, they are priced at $160.00. To shop please visit: https://lociwear.com/products/nine-dress-up-vegan-sneakers#men.
The Synthe Zip-Up lightweight jacket is made from technical taffeta nylon-ripstop that's treated with a windproof and water-repellant finish on both sides. A high collar and hood provide added protection from the elements, while zippered front pockets secure your phone, cards and keys. Nobis Synthe Zip-Up Jacket comes in black and chalk. It retails for $395 and can be purchased here: https://us.nobis.com/products/synthe-mens-lightweight-hooded-jacket.
DAEM Watches make perfect gifts for any Father figure and their latest collaboration with The Estate of Jean Michel Basquiat has been the brands most popular collection comprising three unique styles, all featuring a famed artwork from Basquiat – Now's The Time ($425), The Skull ($1250), and The Warrior ($425). For something slightly more minimalist there's the classic Royal X Blue priced at $300 it's an easy choice for a meaningful gift. To shop please visit: https://daemwatches.com/collections/daem-x-basquiat.
We hope this Father's Day Guide helps you find the perfect Father's Day gift. Don't forget Father's Day is less than 2 weeks away!
###
Source: DAEM Watches, Nobis, GrooveLife, StarDog Lounge, Deckers X Lab, Heathmade, LOCI, Cariloha, Wave Glyder, Beautyologie, Bluegrass Hive & Honey, bespoke post, Castaway