Today, PDPAOLA, the Barcelona-based jewelry brand, revealed their newest collection, The Icons, based on unique pieces that unlock a new jewelry language. The Icons collection are the perfect blend of design and craftsmanship featuring distinctive drop-shaped natural gemstones like labradorite and aventurine as well as hand-set pavé.
The Icons collection pieces start as a rough natural gemstone, carefully selected for its unique qualities and valued for its beauty and rarity. With meticulous craftsmanship, these stones are then cut and hand-polished by our artisans and transformed into sophisticated pieces.
At the core of the collection lies the Drop pendants, a canvas for creativity to stack on hoops or necklaces. Unique pieces to embrace an ever-changing collection and unlock a new jewelry language.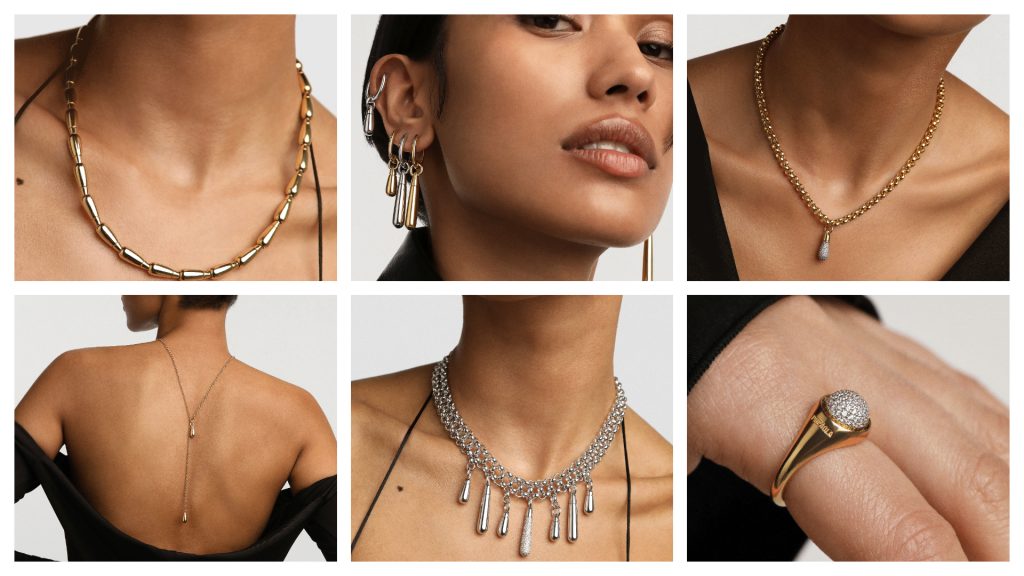 The PDPAOLA Icons collection consists of 42 pieces with a price point ranging from $51 – $325. The collection will be available exclusively on PDPAOLA.com.
Shop the full collection here!
About PDPAOLA
Barcelona-based PDPAOLA was founded in 2015 by siblings Paola and Humbert Sasplugas. Inspired by Paola's childhood passion for jewelry, the siblings set out to revolutionize the jewelry industry by creating an industry-changing jewelry brand that bridged the gap between the worlds of jewelry and fashion, and connected with a younger, fashion-conscious audience.
In the years since, PDPAOLA has established itself as a global brand with a loyal following. Striving to continuously evolve and stay ahead of the curve, the brand consistently turns out new drops and signature collections that stay true to its 'effortlessly elegant' essence. The global brand is available in 2,000 points-of-sale and is present in more than 10 international markets through its wholesale system. It also has presence in more than 50 points of sale in the United States thanks to a distribution deal with Zales, a leading fine jewelry retailer in the U.S. market.
###
Source: PDPAOLA