Every year we try to create a Father's Day gift guide with unique items that include both technology and lifestyle products. We are proud to again create a Father's Day Gift Guide that hopefully covers all gift giving for the fathers in your life.
Urban Amor Gear's PLYO SERIES HUAWEI P20 CASE
Urban Amor Gear's PLYO SERIES HUAWEI P20 CASE is perfect for someone who owns the Huawei P20 smartphone. The specs included:
Fits the Huawei P20 (5.8″ screen)
Armor shell & impact resistant soft core
Air-soft corners for cushioning impact
Feather-light composite construction
Compatible with wireless NFC payments
Oversized tactile buttons & easy access to touchscreen and ports
Protective screen surround
Meets military drop-test standards (MIL STD 810G 516.6)
Urban Amor Gear has a variety of different cases for different electronic products that are "drop tested approved." The PLYO SERIES HUAWEI P20 CASE retails for $39.95. To check out the PLYO SERIES HUAWEI P20 CASE please visit: https://www.urbanarmorgear.com/products/plyo-series-huawei-p20-case. Their full product line is located here: https://www.urbanarmorgear.com/.
Gentleman Jon Complete Wet Shave Kit:
The Gentleman Jon Complete Wet Shave Kit has what a man needs to get started wet shaving. The Gentleman Jon Complete Wet Shave Kit includes:
Safety Razor
Badger Hair Shave Brush
The Famous Gentleman Jon™ Alum Block
Sandalwood Shave Soap
Stainless Steel Shave Bowl
(5) Astra SP Razor Blades
The kit retails for $55.00 and can be purchased here: https://www.gentjon.com/products/gentleman-jon-complete-wet-shave-kit?utm_medium=cpc&utm_source=googlepla&variant=4972981059&gclid=CjwKCAjw6djYBRB8EiwAoAF6oaXXyVh83lyDFyik5VqTwD6m6BnJc7U8KXYzJ-Tb8yUjnQL8qKYI7hoCXWIQAvD_BwE.
Gunnar Blue Light Glasses:
We included this in our graduation gift guide but these glasses are also great for dads and stylish! The glasses block harmful blue light and 100% UV light without compromising fashion. Gunnar Blue Light Glasses Key features include:
Adjustable silicone nose pads provide a customizable fit and comfort
Hand-crafted stainless steel frame construction generates proper strength, optical stability and flexibility
Lightweight construction and proper weight balance guarantee long wearing comfort without pressure points or fatigue
Wide format lenses create a panoramic viewing field for high resolution viewing
Proprietary patented GUNNAR lens material and tint
Blocks harmful blue light and 100% UV light
Ultra slim temples distribute headphone pressure to ensure headset compatibility
Please visit https://gunnar.com/product/infinite-designed-by-publish/ for more information or to purchase Gunnar's Blue Light products. Pricing starts at $49.00.
Grillbot Automatic Grill Cleaner:
The Grillbot Automatic Grill Cleaner is easy to use just place the Grillbot on the grill and press the button. You can set the working time from 10 to 30 minutes. The brushes can be cleaned in the dishwasher and are easily removable. The Grillbot has high-power electric motor and includes the LCD alarm and timer. It retails for $89.95 and can be purchased here: https://www.wellbots.com/grillbot-automatic-grill-cleaner/.
Wellbots is also running a Father's Day deal with $50 OFF most products in this category (except for iRobot whose prices have already been lowered) with coupon code ILOVEDAD at checkout. 
To view their full Father's day deals please visit: https://www.wellbots.com/fathers-day-deals/.
GGBAILEY Personalized Car Mats: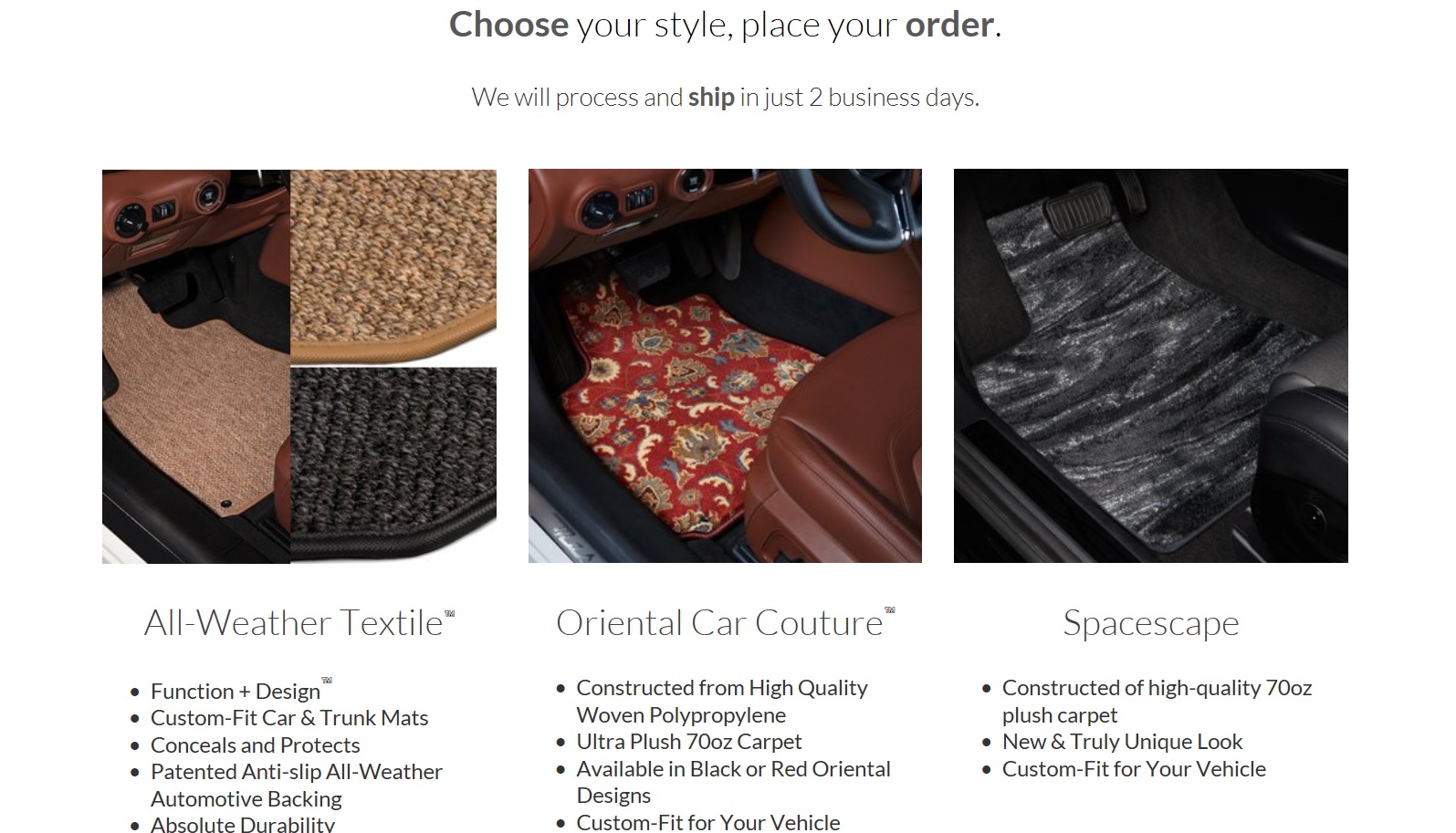 GGBAILEY Personalized Car Mats offers custom-fit car and trunk mats with a wide variety of designs and text available. Their customization options include:
Design Your Car Mats™: Design the perfect car mat for your Dad or Grad. Choose from an assortment of 20oz weight automotive Carpet colors, Edging options, Heelpad colors and styles (round or rectangular) for comfort and added protection, and Personalized Embroidery featuring Dad or Grad's initials or name.
Luxury Car Couture Mats™: Plush 70oz weight carpet available in eye-catching Oriental (Red or Black) or Leopard.
Classic Loop Car Mats: This 20oz weight carpet is offered in Beige, Black, or Grey.
All-Weather Textile™ Car Mats: An industry first an All-Weather Textile™ car mat that conceals dirt particles and protects your vehicle's interior year-round from the harshest conditions.
Customers can utilize GGBAILEY.com's easy-to-use Virtual Car Mat design tool. Your mats will be made-to-order in the USA within two business days and include complimentary ground shipping. The Promo Code is BESTDAD15 for 15% off any order $99+ and can be designed here: https://www.ggbailey.com/?utm_campaign=Father%27s%20Day%202018%20-%20PRESS&utm_source=hs_email&utm_medium=email&utm_content=63304178&_hsenc=p2ANqtz-8wZQ8k2utHiCvDrfgtHEZgI330ZGTw09D-RKufvQ9d2CG0SbrQtiHjs7dO_kCN-BAor6P1Ei-GVWjPFwHuvCp4JekPFw&_hsmi=63304178
Vivitar Action Cameras:
Vivitar has created a line of action camera's that are affordable without missing key camera technology specifications. Vivitar's pricing for action cameras starts at $49.99 when Go Pro pricing starts at $199.00. The Vivitar action cameras are available at retailers like Best Buy, Amazon and Walmart but not available to purchase from their direct site. To learn more about Vivitar's action camera product line please visit: http://www.vivitar.com/products/111/digital-imaging/2340/action-cameras.
Craft Beer from home with Pico Brew:
Pico has a number of home pro-grade brewing appliance options from modular to countertop crafting. in various price points. To view their different options of brewing appliances please visit: https://www.picobrew.com/.
We hope all the fathers out there have a fantastic Father's Day!
###
Source: Wellbots, Vivitar, GG BAILEY, Gentleman Jon, Gunnar, Pico