Announced today, BeBop Sensors, the world leader in Smart Fabric Sensors, has partnered with KMI for the official release of the K-Board Pro 4 MPE Controller. The K-Board Pro 4, created with BeBop Sensors SmartFabric™ Sensors, is a four-octave MPE (MIDI Polyphonic Expression) MIDI keyboard controller based on the traditional keyboard layout, but with multiple dimensions of touch sensitivity in each key.
The K-Board Pro 4 sends information on musical subtleties, including attack velocity, release velocity, continuous pressure, horizontal position and vertical position data to offer the deepest level of musical expression. It can also send Poly Aftertouch messages for communication with expressive legacy controllers.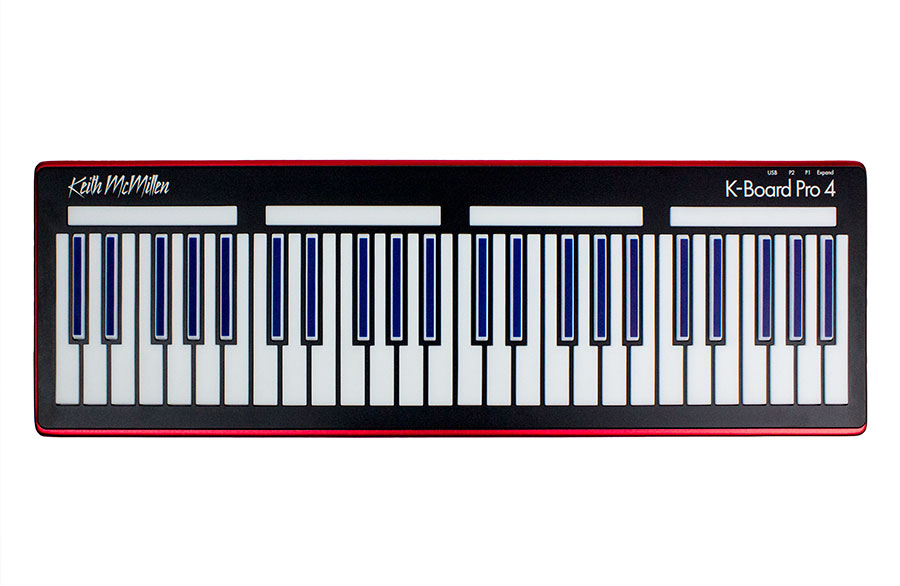 MIDI Polyphonic Expression (MPE) is the newest development in MIDI; a standard specification that allows easy integration of multiple, polyphonic per-key dimensions of expressive control. To capture all of this nuanced gesture, K-Board Pro 4 features BeBop Sensors' patented Smart Sensor Technology, developed in conjunction with KMI.
K-Board Pro 4 is USB powered and MIDI class-compliant to ensure both portability and compatibility with MacOS, Windows, iOS, Android, as well as MIDI capable hardware.
K-Board Pro 4 is available immediately from the KMI website at: keithmcmillen.com for $895.00. For more information about Bebop Sensors please visit: http://bebopsensors.com/. For more information on KMI please visit: https://www.keithmcmillen.com/.
We are requesting a sample to review please keep checking back on Hi-Tech Chic for a future product review of the K-Board Pro 4.
###
Source: BeBop Sensors, KMI